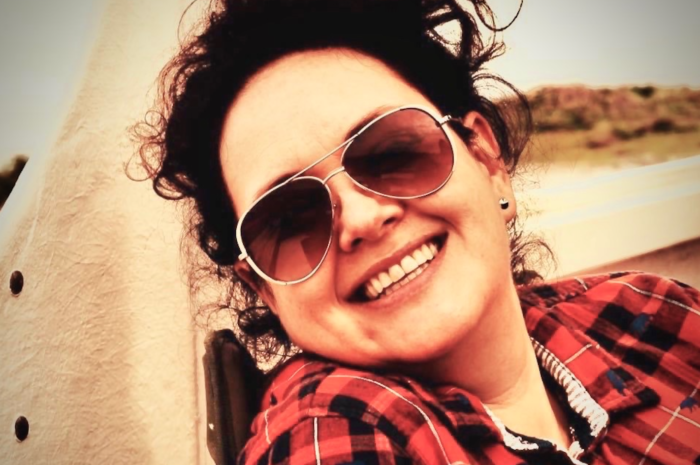 Welcome back to Rachel's Corner! Each month, I will share some of the things that inspire me to aim for living my best life. Some things I'm choosing to fill my mind and my time:
Something I read: 
"To change skins, evolve into new cycles, I feel one has to learn to discard. If one changes internally, one should not continue to live with the same objects. They reflect one's mind and psyche of yesterday. I throw away what has no dynamic, living use."  – Anais Nin
In my ongoing purging efforts, I found this very fitting quote, so meaningful for me that I had written it on a piece of yellow construction paper and framed it. When I first discovered this quote a couple of years back, I immediately saw my excess weight as one of those "objects" that reflected my psyche of yesterday. How do I shed this excess weight to fully evolve into my new self? I'm still on that journey and reflecting on this quote.
Something I saw:
 It's no secret that I'm an information junkie. I particularly love hearing what the experts have to say about what, when and how much we should eat. It varies unbelievably from one "expert" to another. The experts I value tend to limit their use of "everyone should do this" and at least appear to accept that their advice may have some blind spots. They provide context and conditions for their recipe of "how to eat". 
I recently watched Mikhaila Peterson's conversation with Dave Asprey, bulletproof coffee founder, where they dive into the concept of self-driven science, known as biohacking. You can watch the interview here. 
For those who don't know, Bulletproof coffee is a high-calorie coffee drink intended to replace breakfast. The coffee is blended with grass-fed, unsalted butter and MCT oil.
The conversation with Asprey explores many topics like fasting, plant toxins, supplements, and sleep quality. I certainly love fat in my coffee (thanks Dave!). However, if you listen carefully, you can tell he's quite vested in his ideas. 
I listen to and follow many, many so-called experts, even some that have conflicting philosophies. My approach is to listen and explore a wide range of experts and sources before deciding if the ideas and concepts would add value to my life. Enjoy the show!
Something I'm Doing: 
It's harvest time. I've previously shared that I decided to test my food growing capabilities this past Spring. I went all in – I set up fish tub gardens, I built a greenhouse (with a significant amount of help!) and I scored my own section of a community garden. I suspect like many new "farmers", some of the crops I chose turned out to be a total flop. On the upside, I discovered snow peas are like never-ending summer candy and growing potatoes is not only ridiculously easy but so rewarding – like a treasure hunt in the mud for a golden spud! Food does taste better when you grow it yourself and share with family and friends!
Today, I choose to surround myself with love and acceptance, immerse myself in meaningful activities and nurture healthy relationships.
This wasn't the case a few years ago. 
My life was crashing in nearly every way – at least that's how I felt. With some introspection, support, and a dose of curiosity, I recognized it wasn't my weight that was out of control, it was my thoughts, my mindset, and my ways of being.
 The choices we make each day set our strategy for how we live our lives. What choices are you making?
Until next time my friend,
Rachel
Rachel is the Director of Strategy with Obesity Matters. Join our Facebook community @obesitymatters2us, to share your tips on how to live our best lives. And tell us, what are you choosing? #OMwhatareyouchoosing