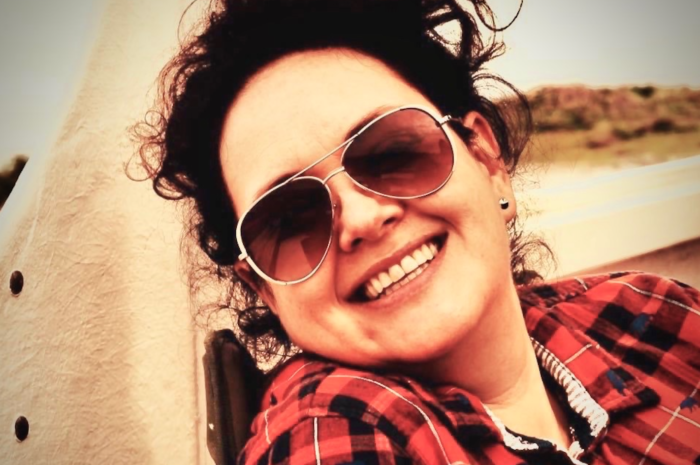 Welcome back to Rachel's Corner! Each month, I will share some of the things that inspire me to aim for living my best life. Some things I'm choosing to fill my mind and my time:
Something I'm pondering: I love musing about what the future may hold. In fact, I recently wrote an article for Healthing.ca to share my top 10 predictions for matters related to Obesity over the next year. My hope is that some of these reflect the reality we are living into and, as for the others, I hope we can avoid those scenarios. What is the value in coming up with predictions? It's not about whether I'm right, but rather, to inspire discussion and action that leads us down a path with the best outcomes. You might be wondering why I would even post predictions that we don't want to come true. Firstly, it's important to take a balanced view of what lies ahead. Secondly, there's some science behind imagining negative outcomes. This can feel counter intuitive as we often hear about the power of visualizing what we want to happen. I'm not saying that doesn't work but there is science pointing to the idea that visualizing a negative consequence has a greater likelihood to spur action.
There have been some situations in my own life, both personally and professionally, which have revealed to me the power of thinking deeply, even writing, about all the things that could go wrong in order to inspire action for the better. My most recent example would be my fitness level. After almost 2 years of little to no activity (somewhat due to a global pandemic), I could feel a difference in how my body functions and moves. As the world opens, I didn't want physical limitations to hold me back from once again enjoying travel, activities with friends and whatever else the (eventually) post-pandemic world has to offer. If I did nothing to improve my fitness, the impact on my quality of life 5 even 10 years out was uncomfortable to imagine. After sitting with that discomfort, I started to consider all the things I had to do, now, to shift towards the future I desired. And I'm happy to report, after working with a personal trainer and a physiotherapist, I am seeing physical changes that are improving my overall fitness level.
Let me reiterate one of my initial points: it's important to take a balanced view of what lies ahead. Consider the positive and the negative to help inspire action now that lands you in the future you desire.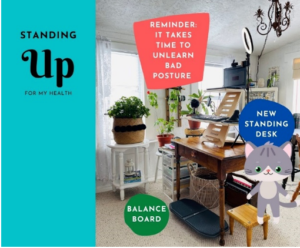 Something I'm doing: I have finally embraced the standing desk! As with many things in my life, I did go a little overboard to start with. I've since learned to take it slowly. I've been sitting at a desk for most of my workday for at least a couple of decades. So, I'm starting with taking 2 to 3 meetings a day in a standing instead of sitting position. And as for the fun balance board, just a few minutes a day, for now. I've even had to consider a good standing pose that helps with my posture and ensuring I am continually balancing my weight on both legs and feet. I'm confident this new way of working will have tremendous health benefits, but I first have to unlearn some of the unhealthy postures I've developed over the years. Wish me luck!
Something I'm exploring: The concept of digital obesity: the over-consumption of all things digital. Similar to how I consider ways to eat healthy, I'd like to consume information in a healthy way. I don't know if this resonates with others but, I will consider myself a "data junkie" – I love information! And I also am a firm believer that information is NOT power. It's what you do with the information that's powerful! I think there's a few ways we look at food that also work nicely when it comes to information:
Quality and quantity are important
Timing – when to "consume"
Careful what you eat (or what you read, watch or listen to)
Junk food (or information) is bad for you
Practice mindful consumption (food or information)
A podcast by futurist Gerd Leonhard discusses the concept in a little more detail if you're keen to hear more. Just like with food, I don't believe data dieting is the answer. I'm working on creating healthy practices around how I consume information that fit in my life for the long term. Have you thought how you allow information to take up your mental real estate?
Today, I choose to surround myself with love and acceptance, immerse myself in meaningful activities and nurture healthy relationships. This wasn't the case a few years ago. My life was crashing in nearly every way – at least that's how I felt. With some introspection, support and a dose of curiosity, I recognized it wasn't my weight that was out of control, it was my thoughts, my mindset and my ways of being. Today, I choose to surround myself with love and acceptance, immerse myself in meaningful activities and nurture healthy relationships. The choices we make each day set our strategy for how we live our lives. What choices are you making?
Until next time my friend,
Rachel
Rachel is the Vice-Chair of the Board & Director of Strategy with Obesity Matters. Join our Facebook community to share your tips on how to live our best lives. And tell us, what are you choosing? #OMwhatareyouchoosing