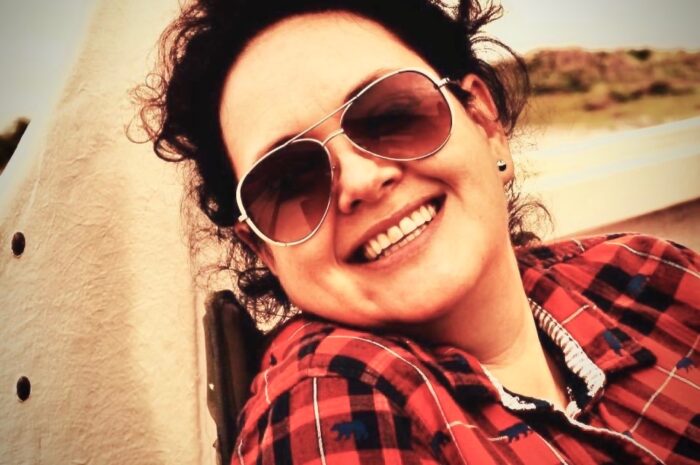 Welcome back to Rachel's Corner! Each month, I will share some of the things that inspire me to aim for living my best life. Some things I'm choosing to fill my mind and my time:
Something I'm pondering: I believe that we can hold a space for two important truths. First, life is better when we love and accept ourselves just as we are and, when we practice kindness towards ourselves, always. Second, it's important to take action to improve our health and well-being now and for our future selves. Sometimes, these can feel a little contradictory. Recently, I've been thinking deeply about the negative impacts of carrying extra weight. Heart disease, diabetes, cancer and sleep apnea are considered typical co-morbidities of the disease of obesity. And, of course, it's impossible to ignore the continued message that people living with overweight and obesity likely suffer more serious health outcomes if they catch COVID-19. With these realities in mind, I'm inspired to reboot my eating routine to be kinder to my body – less highly processed food-like substances. I'm not going on a diet – I repeat, I'm not going on a diet. I'm incorporating foods that fuel my body. I'm re-establishing eating styles that I know work for me – time-restricted eating and no snacking. And, I won't beat myself up if I go off course. There's always the next meal to get back on the healthy bandwagon. I'm doing this for my future self!
Something I'm eating: Could "eating for your gut" be the new hot diet? I realize this is not a new concept. In fact, for centuries, many cultures around the world have been enjoying fermented foods that help balance the good and bad bacteria in our guts. What's different now? Just google "the gut diet" and you will find a never-ending list of products, services and books claiming considerable health benefits including boosting metabolism, eliminating food cravings, and helping you shed those extra pounds. Typically, "the gut diet" includes eating more whole foods, avoiding processed food-like products and introducing more foods that balance gut bacteria. I'm not at all interested in going on a diet – in fact, I believe "if you want to gain weight, go on a diet." However, I am keen to bring new foods to my table that lead to better health. So, I've started making my own Milk Kefir! Kefir is a fermented milk – thinner and tangier and tastes delicious when you add a few drops of Stevia and a touch of vanilla. As I'm living in a remote and rural community, I had to start with dehydrated grains and slowly bring them back to life over a few weeks. This left me with way more kefir than I could consume so I started baking with it and, I've even made kefir "ice cream". If you'd like to join me on this food adventure, these are the Milk Kefir Grains I purchased Milk Kefir | How to Make Milk Kefir | Everything You Need to Know! (culturesforhealth.com) (which you may find at your local health food store or even Amazon). The Cultures for Health website also has an abundance of kefir recipes – including my favorite new muffins 5-Minute Gluten-free Kefir Muffins Recipe | Cultures for Health. Enjoy!
Something I feel: Well, how about something I'm NOT feeling: the hangover from setting unreachable resolutions for the new year ahead! Even resolutions within my reach had often led me to feel like a failure when my January 1 enthusiasm quickly started to fade. My past resolutions have always involved behavioural change – spending less money, taking a renewed perspective at work, putting myself out there to find love and always topping the list, losing weight! Over the past few years, I've slowly moved away from setting goals – lose 40 pounds – and, instead, leaned into setting intentions about the kind of person I want to be – healthy and active. That shift in thinking has served me well and led to more sustainable changes towards a better me. Maybe it's all the encouraged hibernation from a global pandemic but this year I may have "tipped the scale" a little too far. I actually went out of my way to make New Year's Eve like any other night – nothing special. If not for countless "Happy New Year" messages and calls, I would have been in bed well before the clock struck midnight. And, although I did partake in a lovely home-cooked dinner with my parents to mark the first day of the new year, I skipped my usual start-of-the-new-year ritual: reflect on the past year's accomplishments and challenges. After which, I create new ways of being that bring me closer to the person I'd be most proud of. I miss how good that feels and actually, sharing this with you has inspired me to make it happen – I know what I'm doing this weekend!
Today, I choose to surround myself with love and acceptance, immerse myself in meaningful activities and nurture healthy relationships. This wasn't the case a few years ago. My life was crashing in nearly every way – at least that's how I felt. With some introspection, support and a dose of curiosity, I recognized it wasn't my weight that was out of control, it was my thoughts, my mindset and my ways of being. Today, I choose to surround myself with love and acceptance, immerse myself in meaningful activities and nurture healthy relationships. The choices we make each day set our strategy for how we live our lives. What choices are you making?
Until next time my friend,
Rachel
Rachel is Vice-Chair of the Board &  Director of Strategy with Obesity Matters. Join our Facebook community to share your tips on how to live our best lives. And, tell us, what are you choosing? #OMwhatareyouchoosing