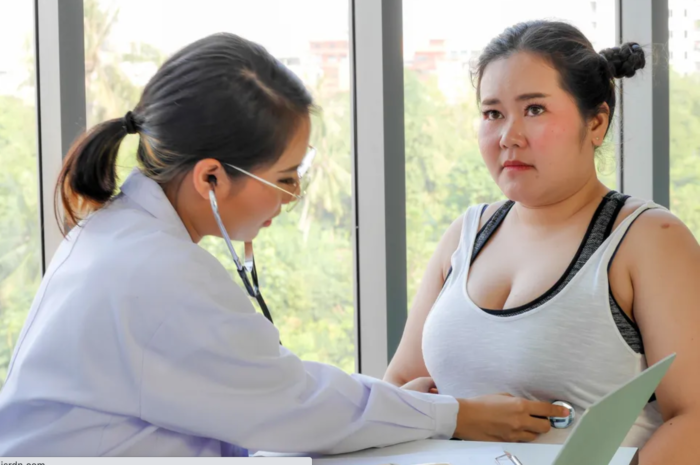 Weight loss drug called 'game changer'
While obesity impacts COVID-19, heart disease, and diabetes, advocates urge focus on inequalities in care.
Authors of a new study out of the United Kingdom describe a new weight loss drug as a 'game changer' in treating obesity after people using the drug semaglutide were able to cut up to 20 per cent of their body weight.
The study, published in the New England Journal of Medicine, focused on almost 2,000 people across 16 countries and found that three quarters of those who took the drug lost more than ten per cent of their bodyweight, and more than one-third of those studied lost over one-fifth of their bodyweight.
The results highlighted the positive impact that treating obesity could have on a variety of health issues and diseases such as COVID-19, heart disease, Type 2 diabetes and cancer.
"No other drug has come close to producing this level of weight loss — this really is a game changer," Dr. Rachel Batterham of University College London and one of the study's main authors said. "For the first time, people can achieve through drugs what was only possible through weight-loss surgery."
Semaglutide is currently used to alter the appetites of people with diabetes by aiming to reduce their calorie intake, but dieticians warn that while the drug could be useful, losing weight is about more than just relying on a single drug.
"Weight loss will still need lifestyle changes … any medication or change in lifestyle can bring potential risks and side effects," Duane Mellor, a dietician from Aston Medical School in Birmingham told the BBC.
While semaglutide offers another treatment option for obesity patients, some Canadian advocates caution against framing it as a cure-all, noting that while proper obesity care may encompass medication for some, to be effective, there are also critical policy issues that need to be brought to the forefront.
"Canada requires an obesity strategy that recognizes obesity as the disease it is and prioritizes the related supports and tools needed for successful obesity care," says Priti Chawla, executive director of Obesity Matters, an obesity education and advocacy group.
Still, Chawla says that "the study is valuable as it continues to show there are evidence-based solutions available for appropriate patients. It also provides an opportunity to ask, 'Why do Canadians not have equitable access to these solutions?'"
Part of these inequities stem from the way drug plan managers perceive obesity.
"We are concerned that patients will continue to be treated unfairly and be denied access to tools that are available — including prescription treatments — because the public and private drug plan managers are not taking action to treat obesity as a chronic disease, unlike diabetes and hypertension," she says.
It's part of what prompted last year's new clinical guidelines for treating obesity.
"Canadians living with obesity have traditionally been viewed as lazy and unmotivated and dismissed by the healthcare system," wrote author and internist Dr. Sean Wharton.
In 2018, Statistics Canada reported that 63.1 per cent of Canadians had increased health risks due to excess weight. This number is especially relevant during the pandemic as a direct link has been shown between obesity and serious complications — even death — from COVID-19. In fact, last August, the World Obesity Federation reported "an approximate doubling of risk of complications and mortality from COVID-19 among people with obesity," based on research from China, the U.K., the US., France and Italy. To date, Britain has reported more than 114,000 death making it among the worst-hit countries in Europe by the virus.