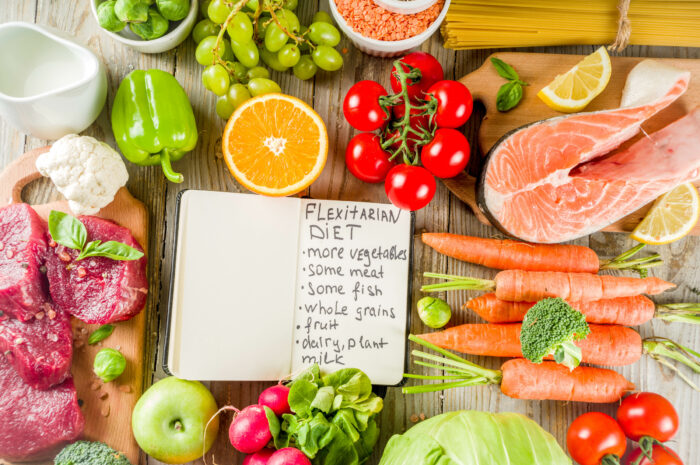 People living with obesity are used to hearing about the latest fad diet promising lasting change and quick results. Atkins, the Carnivore Diet, Whole30, the Cookie Diet, the Grapefruit Diet, juice cleanses, and countless others have over-promised and under-delivered with participants often quitting once any initial results fade away.
These fad diets can fail for a variety of reasons and can be too restrictive, too fixated on the consumption of certain types of foods, too strict in terms of when or how to eat, or in some cases be downright unhealthy. 
The flexitarian diet is a healthy and flexible approach to eating that doesn't prescribe to the sometimes-toxic culture of dieting. The core intentions of the flexitarian diet are right there in the name: a combination of 'flexible' and 'vegetarian'. As the name alludes, the flexitarian diet promotes the consumption of plant-based foods, but it is ultimately an omnivorous diet that is inclusive of all types of foods. As such, the flexitarian diet fits well into a wide range of cultures, preferences and dietary needs while providing variety.
Health benefits of a flexitarian diet
Among the many health benefits provided by a flexitarian diet, a lowered risk of chronic disease is perhaps the most notable and impactful. One review of evidence-based literature found evidence linking flexitarian diets and benefits for body weight, improved metabolic health, blood pressure, and reduced risk of type 2 diabetes.
Another study found that adopting a flexitarian diet is associated with a 19-per-cent reduction in premature death among adults. While that same study also found a bigger risk reduction with a vegan diet (22-per-cent reduction), adopting a vegan diet and restricting all animal-based foods was also associated with insufficient intakes of vitamin B12 (occurring naturally only in animal products) and calcium (higher in dairy products). Other studies also indicated that vegan diets are lower in protein and may result in nutritional deficiencies of zinc and selenium, in addition to vitamin B12 and calcium. Hence, the flexitarian diet not only provides the health benefits of a plant-based diet, but it also supports nutrient adequacy from both plant-based and animal-based foods.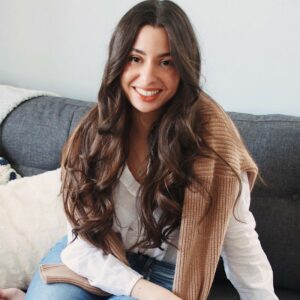 "The flexitarian diet allows for a variety of food sources, and to enjoy the benefits and flavours of both animal and plant-based proteins, says registered dietitian Maryam Naslafkih. "It can be to bulk up the fibre and protein content of a meal by adding lentils to rice, but also accompanying it with a piece of salmon on the side, to get even more protein and some essential Omega-3 fatty acids."
Additionally, analysis from the Canadian Community Health Survey (CCHS) shows that protein quality decreases with diets providing large amounts of plant-based protein. Balancing both plant and animal sources of protein improves overall nutrient quality.
The diversity of the flexitarian diet provides exposure to a wide variety of nutrient-dense foods high in dietary fibre, high-quality protein, vitamins, minerals, and healthy fats such as omega-3 fatty acids, all of which can contribute to a higher diet quality.
Environmental benefits
The flexitarian diet not only provides benefits for our personal health, but you can also feel good knowing it does the planet some good. It can help reduce greenhouse gas emissions, as well as land and water use. 
Getting more variety in our diet is also good for the environment. Humans are too reliant on just a few plants and animals for food, and in fact, 75 per cent of our diet comes from only 12 plants and 5 animal species. If more people adopted the flexitarian diet, it would enable more diverse food production and support the global biodiversity of plants, animals, and microorganisms. 
Types of foods to focus on
When shopping, try to first select protein sources that come from plants to make up the base of your meals such as beans, peas, chickpeas and lentils as well as soy products like tofu and soybeans. Nuts and seeds are also important and can be used as both a standalone snack and an ingredient in many different dishes. 
Vegetables, fruits and whole grains will also take up a large section of your shopping cart while lean protein sources such as eggs, fish, dairy and smaller amounts of meat can be used in a supporting role.
"When filling up our plate for a meal, we should aim for half of our plate being vegetables, a quarter being high fibre sources of carbohydrates such as whole grains, and the other quarter for animal protein sources – a little more if the protein source is plant-based," says Naslafkih. "Let's think of filling out our carts the same way! Don't be scared to explore the frozen section too for quality vegetables, fruits and plant-based protein such as edamame. Moreover, plant-based proteins are amazing budget-friendly options with a longer shelf life."
Certain plant-based beverages like soy beverages provide complete protein and represent good choices for those looking for a way to sneak in some extra protein to cereals, soups, and smoothies. As well, unsweetened plant-based beverages are a nutritious way to include more plant-based food into your diet and are considered 'healthy drink choices' in Canada's Food Guide.
It is also important to remember that the flexitarian diet does not restrict us from eating certain foods. They all have their place. The flexitarian approach simply puts an emphasis on nutritious plant-based foods and minimizes our consumption of meat while limiting highly processed foods that are high in sodium, added sugars and saturated fat.
The bottom line
It is not always easy for people to implement the necessary dietary changes to reap health benefits, and on top of that, to minimize the environmental impact of their habits. The flexitarian approach offers a solution as its principle is designed to fit into virtually everyone's culture and preferences. 
So, forget all those newfangled diets that make promises they can't keep – the flexitarian diet's combination of sustainability, variety and inclusiveness is an option we can all feel good about.
This article is developed by Obesity Matters and made possible by support from Danone Canada and Silk Canada.