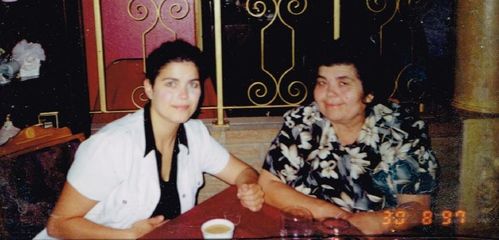 by Sandra Elia, Director of Education and Patient Advocacy, Obesity Matters
"I joined Obesity Matters in part to honor my mom's life. If she were living today, I could advocate for her in a powerful and meaningful way. She passed away about 15 years ago. I've made it my life's work to end the bias towards obesity.
At 9 years of age, I became my mom's health care advocate and translator. We were searching, searching, searching to make her better.
It was the summer between grade 4-5, we were sitting in the doctor's office.
The doctor says "your mom will be dead in 2 months if she doesn't lose weight". I look at my mom, I need to translate this without tears. I watched her sink into the chair and hold back her tears. Here's a woman with 4 children told to lose weight or die before I start grade 5. A heavy shame covered my mom.
Those scare tactics pushed her further into her depression and further into eating for comfort. Each time she sought help – the finger of blame was pointed at her. It was clear. Don't ask for help, this is your fault. I can go on to tell you countless stories of fat-shaming my mom experienced at the hands of Doctors – Doctors who take an oath to do no harm.
Today and every day I dedicate the work to you mom.