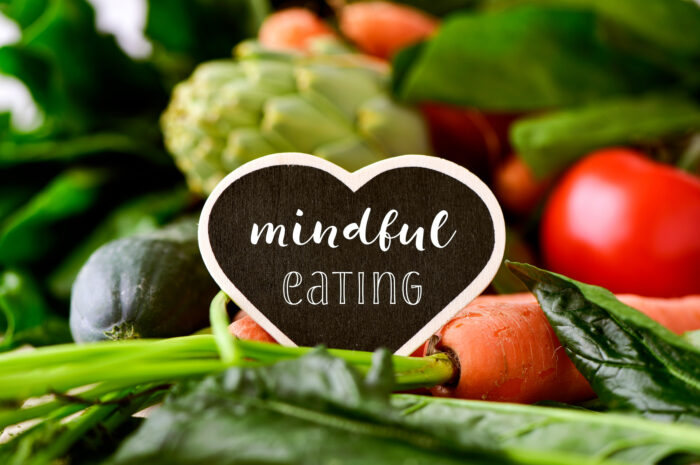 No matter what your plans are for the beautiful summer season, there's a good chance they include a delicious meal or two. But just like any other holiday or special occasion, those big, tasty meals can be daunting for people living with excess weight. 
Luckily, there are ways to combat food-related stressors like a holiday meal, and one of the easiest and most effective methods is to plan the meal ahead of time.
Obesity Matters recently held a virtual event focused on planning healthy meals as part of our Eat Better Live Better interactive workshop, and we learned plenty of helpful tips from some expert guests that you can use when planning for that big family barbeque or just everyday meals. 
Here's what we learned: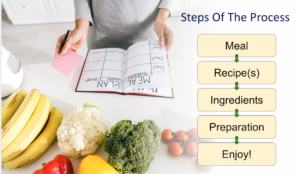 The Meal Planning Process
The first benefit you have from choosing to plan your meals ahead of time is that it urges you to be intentional with what you're planning to eat. When we take a moment to actually think about, decide and write down what we're going to eat, we can be more accountable with ourselves and push ourselves to be proactive by actually eating the nourishing things we want to put in our bodies.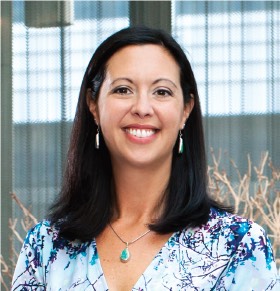 Obesity Matters' own Jennifer Hynes, a registered dietitian (RD), personal development & wellness coach, and mindfulness-based eating awareness practitioner (MB-EAT P) broke down the steps of the process of meal planning as such:
What's the meal? Visualize what the meal will be and picture what is on the plate.

What are the recipes? How will the different parts of the meal be cooked? (eg. steamed or

sautéed

veggies?)

Once you've decided what it is you're having and what the recipes are , dive into what specific ingredients you're going to use to create the meal.

Prep the meal. This part should be fun and allow you to use various kitchen gadgets or appliances if you choose, while getting creative with how you pull the meal together.

Lastly, enjoy the meal with gratitude as you nourish your body with something you put so much thought and effort into.
By implementing this granular approach to meal planning, we can be more intentional with what we eat.
Apply this method to big summer meals by planning out the menu ahead of time. If the meal is happening at your place, you have full control over the meal. If it's happening somewhere else, offer to help plan or do the cooking to ensure everyone is getting something nutritious and delicious.
Plan meals that are healthy and easy for you, the kids, or whoever is helping to cook while having an option that limits the extra sugars and salts we don't want. 
The structure, clarity and simplicity that comes along with meal planning can be extremely helpful in battling the stresses of large holiday meals.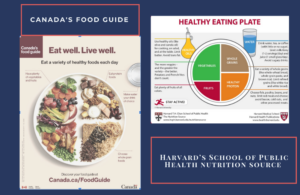 Planning specifically what you are going to eat can be difficult and overwhelming, but there are plenty of resources available to help provide some inspiration for some healthy options. Canada's food guide is a good place to start, along with Cookspiration created by Dietitians of Canada, or Harvard's School of Public Health nutrition source. 
One of the things many people don't like about meal planning is feeling the pressure that they need to come up with something new and exciting every day. One of our guests at the event, Maryam Naslafkih, RD, added a helpful suggestion to ease that stress: Use the leftovers. 
Whether you eat the exact meal you made the day before, freeze your leftovers for another time, or use some of the same ingredients in a new recipe, making use of leftovers is an easy way to reduce the amount of time and energy you spend thinking about meal planning while ensuring you get the foods you want.
Craving Management
A large part of the event was also spent talking about managing cravings and how meal planning can help.
The first thing to point out about cravings is that managing them is not about willpower. "There are a lot of things going on in the brain that influence our desires and cravings of certain foods at a variety of different times of the day for a variety of reasons," said Hynes, "but something that can be really helpful is simply raising your awareness."
Hynes suggests stepping back and taking a moment to think about why you are experiencing a craving. What is it about that particular moment? What sensations are you feeling at that moment? Think about how hungry you really are or if you're tired or stressed. Making this conscious pause allows us to be more intentional in our approach to food.
Identifying those triggers for your cravings can be a good way to help manage them, and there's no doubt that a situation like a large gathering could be a trigger for a few reasons. 
Aside from the meals themselves, which are often family favourites like decadent desserts, being around family can also be stressful and trigger cravings. Whether it's pressure from family to eat things you might not want or interpersonal reasons, make sure to note the stressors that cause your cravings so you can make a plan to mitigate them in the future. 
Once we understand the things that trigger a craving, we can devise our meal plans around them. 
Being Mindful 
Though generally we want to nourish our bodies with foods that are both tasty and healthy, it's important to point out that it's also fine to indulge if that's something we're choosing. 
If your summer get together includes hot dogs, hamburgers, or ribs and find you are craving some – have it! There's nothing wrong with indulging ourselves sometimes. What we need to be mindful of, however, is how we're approaching the choice and how we frame it. 
"Be intentional with the language you use around your cravings," said Naslafkih, "because the more they're not allowed, the more they're enticing."
We shouldn't be thinking of a delicious treat as something we "can't have". We're adults. We can eat the burger or the piece of cake if we want to. But we need to make sure we are being intentional with that choice and are comfortable with it. Realize and understand the craving, but don't feel guilty for it. Practice that mindfulness at the moment the craving hits as well as when you indulge it. You aren't "giving in", you're making a conscious choice, and the more we frame our cravings in this way the easier they should be to manage.
"It's a human experience. If you're going to eat something, really enjoy the experience of eating what you're eating," said Hynes. "If you're more mindful of the entire experience of the food you're consuming you're likely going to experience some shift in how you relate to that food."