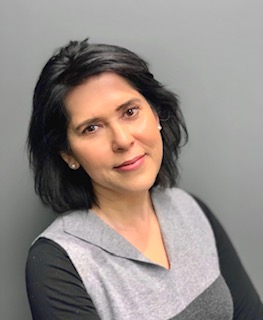 Opinion: The conversation around obesity needs to change from weight stigma and blame to empowerment and inclusion.
Priti Chawla, 3 March 2021
As Canada enters its second year dealing with the COVID-19 pandemic, it has become clear that our communities have changed drastically in the wake of the relentless disease. From governments changing public health policy, to people learning to establish a healthy work (from home)-life balance, the lessons we have learned will affect the lives of generations to come.
But when a public health crisis like COVID-19 inevitably turns the spotlight on the health and habits of individuals, the stigmas surrounding some underlying conditions become the focus of public discourse.
The stigmas around obesity did not begin with the onset of COVID-19, but obesity has been a prominent topic during the pandemic, creating an opportunity for another lesson that can shape our future for the better.
Obesity Matters was founded with the intention of shaping that future by pushing a conversation forward. We believe that by changing the dialogue around obesity, we can end fat shaming and inspire health and happiness for all.
Our focus is to provide evidence-based education, and advocate for public policy and environmental changes that enable wellbeing. By accomplishing that, we are one step closer to the acceptance and inclusion of millions of people in larger bodies.
According to Statistics Canada, in 2018, 26.8 per cent of Canadian adults (roughly 7.3 million) reported height and weight that classified them as obese. Another 9.9 million adults (36.3 per cent) were classified as overweight. That means more than 63 per cent of the population is at an increased risk of health issues due to excess weight.
Our purpose is to create a space where those people can come together to find support through forums and conversations, discussing successes, but also the challenges faced in the community and health care system. At Obesity Matters, we know the kinds of supports that are needed because we have lived through the asperity first-hand.
"To say I have a love-hate relationship with my body is an understatement," says musician and obesity advocate Keith Hollahan. "It comes down to how you use your energy and the energy of the people around you. You can let it hold you back or use it as inspiration to get you past the next hurdle. At the end of the day, whether you believe you can or you can't, you're right."
People living with obesity are often denied access to evidence-based tools like prescription treatments because public and private drug plans often classify obesity as a lifestyle, as though eating less and moving more cures obesity — which we know is not the case. Obesity is often not recognized as a chronic disease either, blocking people from receiving the kind of care they require. This inequity of access is the tip of an iceberg where most of the issues lie far beneath the surface and are prevalent throughout the insurance industry and public health services alike.
The conversation around obesity needs to change from weight stigma and blame for having a disease, to empowerment and inclusion within a community that accepts people of all sizes. The reception Obesity Matters has received is overwhelmingly positive and signals that people with obesity are no longer going to accept being talked about. Instead, they are choosing to engage meaningfully in discussions about what optimal wellness and health is to them. Indeed, they expect the health care system and society to talk less and do more.
That is why we are launching our organization in conjunction with our Eat, Play, Love Spotlight Series to commemorate World Obesity Day on March 4.
Size does not determine health — or happiness. Together, we can create a future that supports weight acceptance and makes health and wellbeing a priority for all.
Priti Chawla, is the executive director of Obesity Matters and can be reached at priti@obesity-matters.com.
The Eat, Play, Love Spotlight Series is free and begins March 3, and runs weekly until April 8, 2021. Register here.
This article was originally published on Healthing.ca.